Four Legged Scholars LLC evaluates dog owners' and their dogs' behavioral problems.
We teach you to communicate and listen effectively by applying training techniques that positively change your dog's behavior to reach the long lasting training results you desire.
Let's create training free of frustration, and build an enjoyable partnership now!
Disclaimer: Results vary. As a result, Four Legged Scholars cannot guarantee that you will have the same results as others.
Please remember that each dog and dog owner is an individual.
Reward Based Training- Because it Works!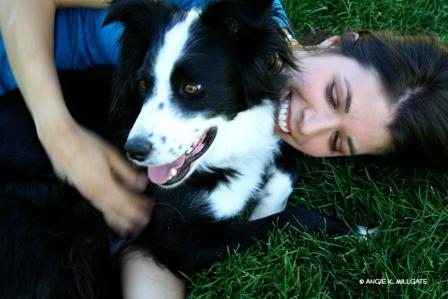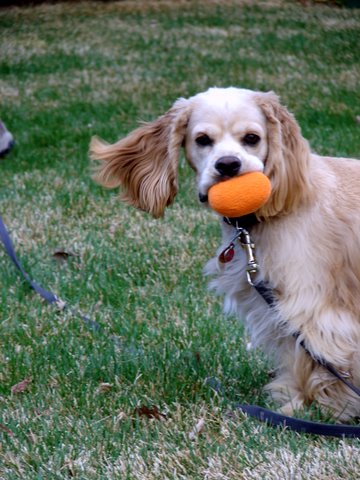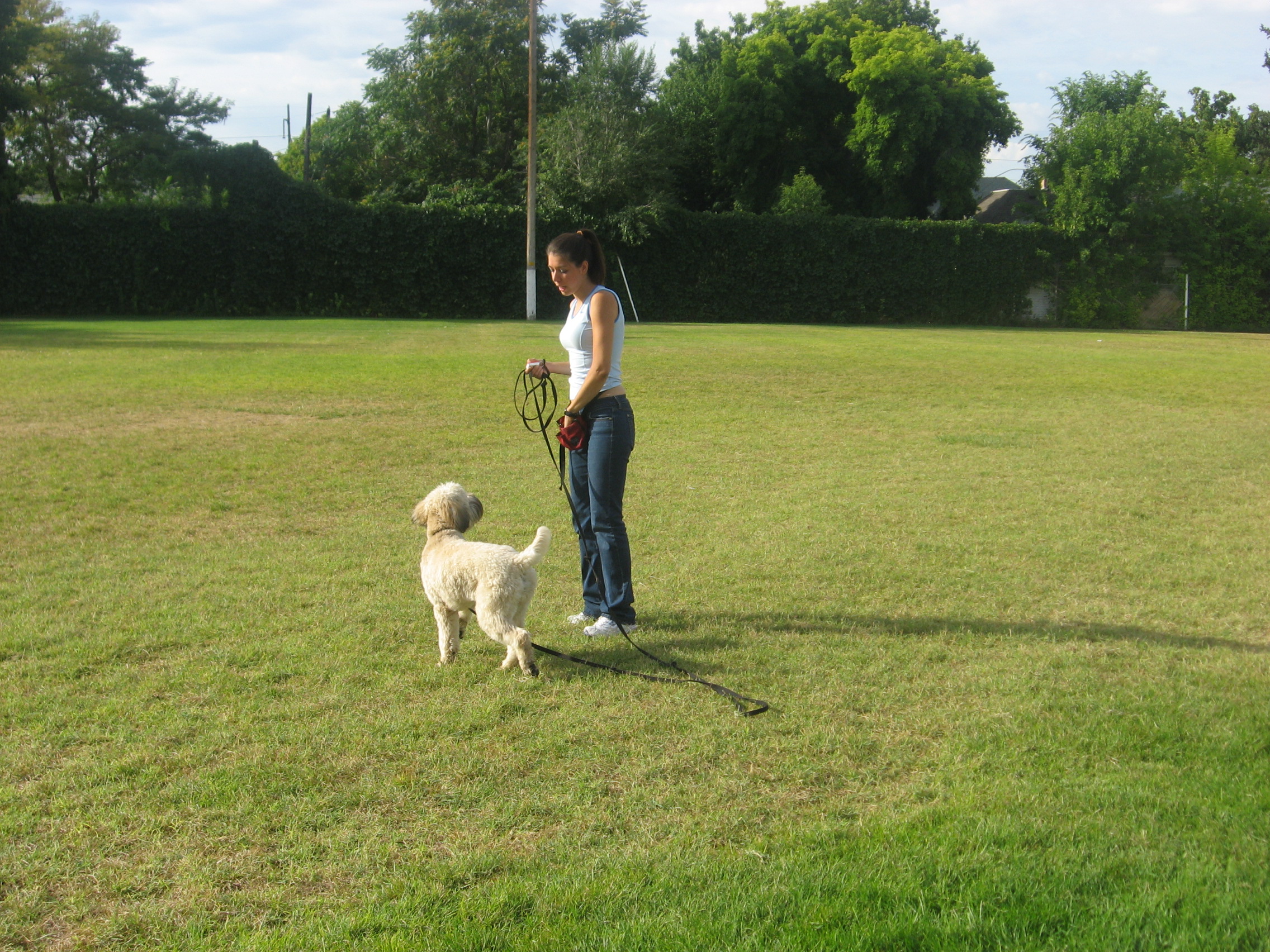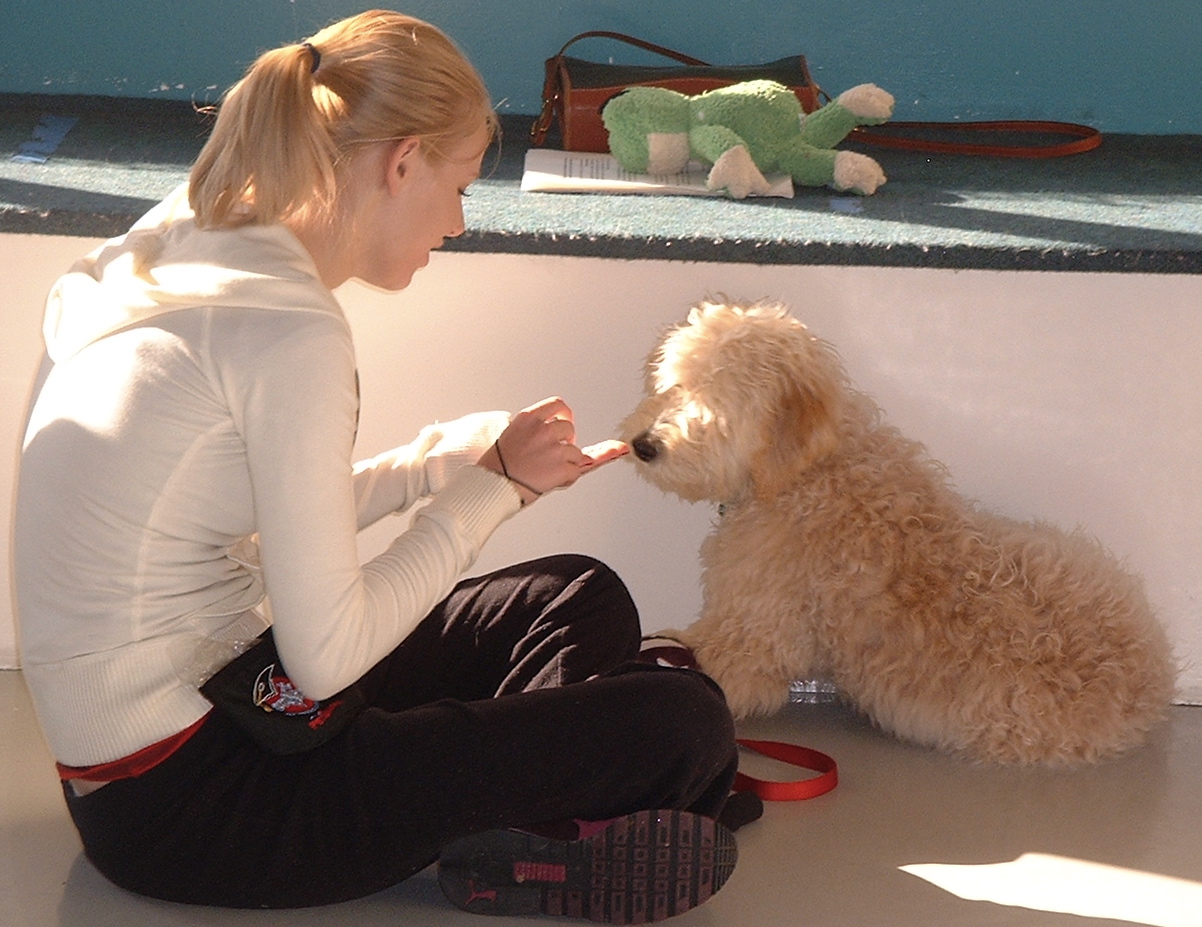 "My name is Dr. Katie Domann; I practice at Hillside Veterinary Hospital. I first heard of Johanna and Four Legged Scholars through one of my clients. This client had tried at least 2 other trainers to help her with inter-dog aggression between her two dogs. She was frustrated that… the results were not what she'd expected.
"She found the help she and her dogs needed in Johanna. She came in to see me once raving about this fabulous trainer they'd found! I got Johanna's number from her and referred more clients to her. The results were astounding… helping shy dogs become more confident, reducing reactive barking, etc.
"Then I had her come to our house to work with our recently adopted Dachshund, Buster. Not only did she give my family ideas of ways to help us understand Buster better, she also helped me to understand how our actions/reactions were affecting our relationship with Buster. I've become more confident in my training and also more accepting of certain behaviors that are more tolerable than I first realized. It is invaluable to have someone like Johanna to whom I can refer my clients and their dogs. I'm so very glad that our paths crossed."
Dr. Katie Domann, DVM
Our dogs had problems when we began training with jumping on people at the door and barking. After training with Johanna they improved 90%. We would recommend Johanna Teresi to anyone. She is a great dog trainer.
Nicholas and Jeannie Bieber with Broc (Jack Russell Terrier)
Four Legged Scholars Serves