CONTACT US BELOW TO LEARN MORE.
ONLINE DOG TRAINING WORKS AND EMPOWERS YOU TO GET YOUR DOG TO LISTEN TO YOU. GAIN PEACE NOW. WE CAN HELP YOU NO MATTER WHERE YOU LIVE. ALL YOU NEED IS THE INTERNET
OUR PHILOSOPHY
UTAH ONLINE DOG TRAINING 
SERVING ANY LOCATION INCLUDING SALT LAKE CITY AND OGDEN
We Specialize In The Human End Of Dog Training Which Is Why Online Dog Training Gets Your Dog To Listen To You
We provide dog training that is customized to meet your needs. Because we can help you online we can easily serve any location including Salt Lake City and Ogden, Utah.
We understand that a large part of dog training is helping you understand what to do so that your dog will listen to you. As a result, we specialize in the human end of dog training.
We have a warm-heart and understand how important it is to change your dog's behavior. As a result, you will receive positive reinforcement from us and we break the training into small steps so you can easily learn how to train your dog.
Without the added variable of myself walking into your home, we will see your dog's true behavior in your home.
Our online demonstrations will allow you to immediately practice with us live on Zoom to get your dog to listen to you right away.
Incase you forgot what you learned during our live sessions together, you will receive homework that is clearly written for you to review online and you will receive bonus video demonstrations on the commands that your dog is learning.
The Zoom calls are recorded so you can easily share them with other family members. This creates consistency for the entire family.
Reward-Based Training Online – Utah – Makes Happy Dog Owners
Are you tired of your dog not listening to you?
You are not alone and we can help.
Create peace of mind through reward-based dog training. Science states that it will generate quicker results than punishment.
When you give your dog something that he wants over time he will want to behave this "good" way more often.
Watch yourself be able to lessen the amount of rewards and your dog will still perform "good" behavior. The "bad" behavior will stop.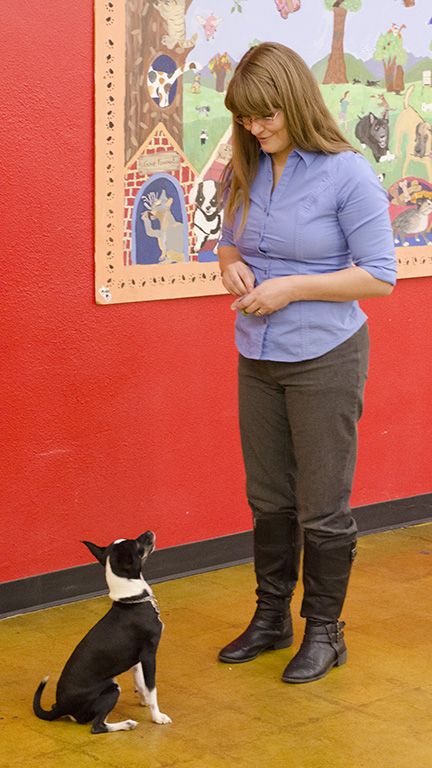 We Understand And Will Help.
We know how important it is for you to create happiness in your home and on walks.
We have trained numerous dogs in many locations including Salt Lake City and want to confide our secrets to you. It is time that you know how to train your dog.
Having fun is key to your dog training success.
We know that you want your dog to enjoy dog training and to get your dog to listen to you every time.
Namaste,
Johanna Teresi, Utah Dog Trainer and Owner of Four Legged Scholars LLC, Dog Training, Salt Lake City
Complete the Contact Form Below to Gain Peace of Mind Now.
We understand your struggles and you've come to the right place!  We care about your success, and we will take you through a step by step process to coach you in getting your dog to listen. Please complete the form below to learn how we can personally help you and your dog.
Get in Touch By Phone Or email
We have a wide variety of course options that are sure to work with your needs.  Get on the path to your peace of mind today!