About Our Trainer, Alyssa Giles
When Alyssa Giles was a teenager she volunteered at her local shelter and owned numerous animals as a young girl. You can read more about her on our website.
In 2008 she attended the Utah State University in Logan, Utah. She majored in Psychology and her mentor was Dr. Cheney. She was one of the few in the university to be a member of behavioral science club.
At the same university, she worked as a lab technician for the rodents and the pigeons. Studying behavior became her passion.
During college and after graduating with a bachelors in Psychology, she continued her passion. Alyssa worked for a groomer called Stylin' Pets and helped with stress reduction during grooming.
She also volunteered at the Cache Humane Society and started her own dog training business in 2008. As a result, she has been professionally training for about 11 years.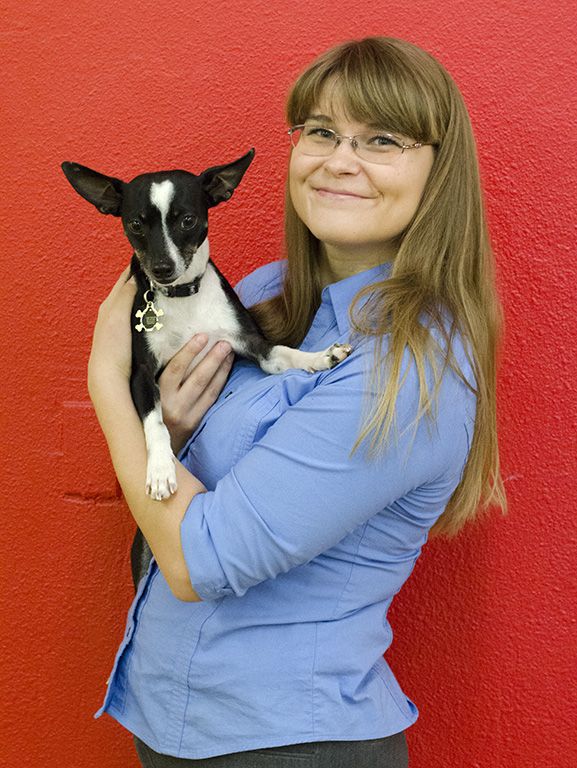 She began working as an independent contractor with Four Legged Scholars LLC, Dog Training Ogden Ut, in 2018. She currently lives in Clearfield, Utah.
Our Methods
All of our methods with Four Legged Scholars LLC, Dog Training Ogden Ut are strictly positive methods. This means that we mainly use treats, toys and praise as rewards.
The American Veterinarian Society of Animal Behavior has actually proven through science that reward-based dog training is more effective than punishment based methods such as shock collars, prong collars, spray bottles, yelling, leash poping, etc.
Reward-based training methods are humane and emotionally healthy. When we keep the dog emotionally healthy we prevent future behavioral problems from developing and we also prevent current behavioral problems from escalating.
Cost of Dog Training in Ogden Ut
Four Legged Scholars LLC, Dog Training Ogden Ut is not the cheapest. Science has proven when we pay more we get more.
We want our clients to value the time and commitment we put into each client. We also want our clients to value what they are receiving.
As a result, we do charge for our initial sessions. This session is 1.5 ours and the cost is $155. We focus on getting know the client and the dog. As a result, we can develop clear treatment programs.
We have three programs for you to choose from. As a result, you get to choose what you pay us and how much support you want to receive from us directly.
Why Our Clients Get Results
First and foremost, we have the utmost and compassion and understanding toward our clients. Our clients contact us because they are feeling emotional pain: frustration, stress, fear, etc.
They want to know they are in good hands to get the support that they need.
At Four Legged Scholars LLC, Dog Training Ogden Ut , we take the client's emotional and psychological needs into consideration as well. As trainers we understand it is as much about training the owners as it is the dogs.
Homework is Clear
We like to meet with our clients as close to weekly as we can. Each week homework is given to our clients.
The homework is clear so that the clients know exactly what to do. If the client has trouble completing the homework we try to figure out why so that we can help them move through their obstacles to create the results that they want.
Commitment
To create amazing results, the owners have to be committed. We hold our clients at a high level of commitment by encouraging them to meet as closely to weekly as we can.
We do this by having expiration dates on our programs to prevent procrastination.
We also continually remind our clients in a friendly manner that they have to do the work to get results.
Follow Up Sessions
Many of our programs with Four Legged Scholars LLC, Dog Training Ogden Ut have follow-up sessions. These training sessions of no expiration date on them.
A client can come back to us at anytime and receive additional help with the issues we covered in the past. If new issues have arised more sessions will be need.
These follow-up sessions allow clients to get the help they need until they reach their desired goals.
At times the follow-up sessions can be group classes instead private sessions. This works great for obedience or puppy training. You can click here to learn more about the puppy courses.
How We Can Help You with Dog Training in Ogden Ut
Our goal is to allow you to have the peace of mind with your dog that you deserve whether it is in the home, on-leash walks or off-leash hiking with your dog.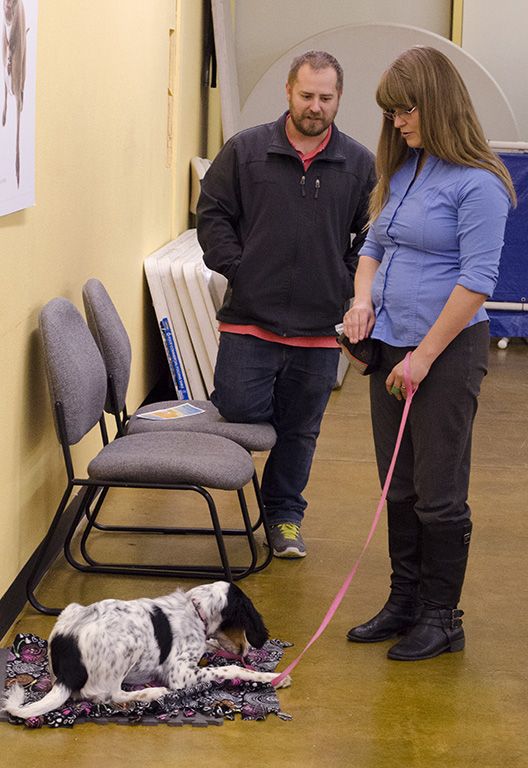 Generally, we love to get to know you personally. As a result, we choose to chat on the phone first rather than e-mailing back and forth.
We understand the stress you may feel so we put a large effort into listening what is going with your dog. From there we direct you to either an initial session where you can get to know us better or to a group dog training course in SLC.

Contact us and tell us about your dog